What to do in Japan after the Olympic games?
The 2020 Olympic games in Japan will draw millions of people into this beautiful country on the Far East and many of them are already planning a sightseeing tour together with the games. You can visit the usual tourist destinations like Kyoto, Osaka or Disney Land, sweat together with thousands of people in the middle of the summer trapped in a crowded city or can choose a different path and head to: OKINAWA!
Planning a holiday with some diving?
Back in the 80's and 90's, the options for scuba divers were not necessary less than these days, but going on a white beach holiday to a far away destination was definitely a costly thing to do. Tour operators had to make their living, plane tickets were expensive and without the internet, divers were only relying the word of mouth, when trying to find the right dive shop.
So most diving enthusiasts choose closer beaches, instead of the tropical islands with blue waters. Europeans went to the Red Sea in Egypt to see sharks, wrecks and have beautiful wall dives, while the Americans preferred the Caribbean or Mexico with their gorgeous blue waters, diverse marine life and cheap Margaritas.
Then suddenly everything has changed. More airline companies has established themselves, offering flights to exclusive destinations all around the world, plummeting the cost of tickets. The new websites, such as Skyscanner and Tripadvisor made it easier than ever, to find cheap flights, compare hotels and browse every diving and tour operators around the world.
Before this travel revolution, only a few people have heard about Okinawa in Japan and even less has ever came this far for a diving holiday and most divers around the Ryukyu Islands were locals or service members from the US Military. Today, all you have to do to plan your diving adventure to Okinawa is to search on your mobile phone for a few minutes.
What to consider when planning a diving holiday to Okinawa,Japan
Choosing the right time to visit Okinawa is crucial and there are a times, which you definitely want to avoid. For example the Golden Week. The Golden Week is a collection of 4 national holidays in combination with well placed weekends:
Showa Day (Showa no hi):
April 29 is the birthday of former Emperor Showa, who died in the year 1989.
Constitution Day (Kenpo kinenbi):
On this day in 1947, the new postwar constitution was put into effect.
Greenery Day (Midori no hi):
Until 2006, Greenery Day used to be celebrated on April 29, the birthday of former Emperor Showa.
Children's Day (Kodomo no hi):
The Boy's Festival (Tango no Sekku) is celebrated on this day. Families pray for the health and future success of their sons by hanging up carp streamers and displaying samurai dolls.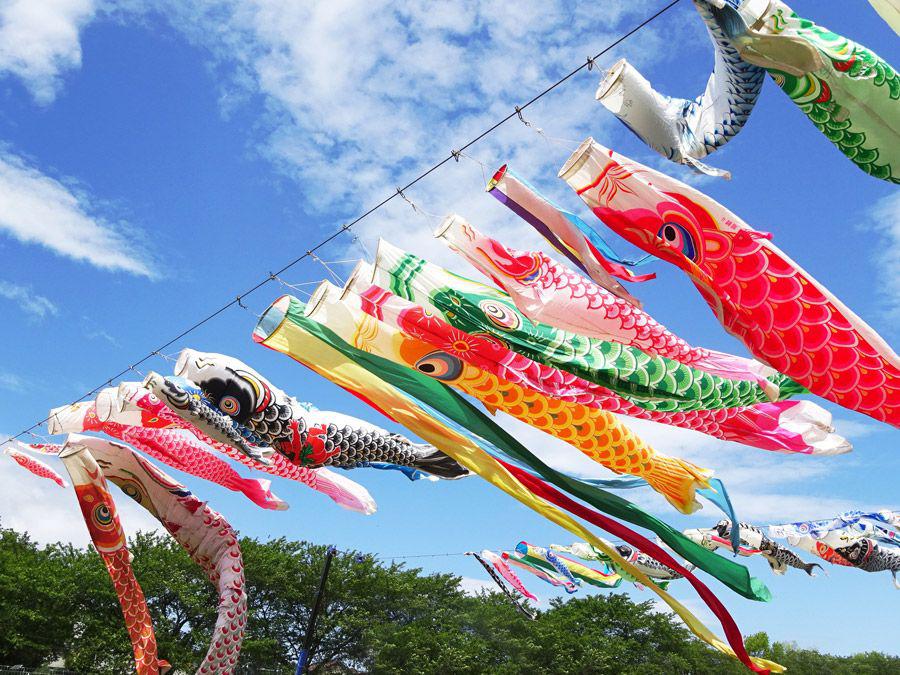 Beautiful traditions and many summer festivals are displayed during this time, but it is also the busiest time of the year in Japan with overcrowded trains/airports, expensive accommodations and endless people around sightseeing spots. So if you are planning to visit Japan or Okinawa in 2020, try to avoid coming between 27th of April and 10th of May.
The weather or the water temperature
While you can dive all year round in Okinawa, Yonaguni or Ishigaki, the temperature and weather is different during the summer and winter.
Summer tends to be hot and humid( 35C and 95%) and the water temperature is around 29C, making it very comfortable even during long dives or day tours. Luckily most days are sunny, with a constant cooling breeze from the ocean, which definietly helps with the humidity. Of But if you prefer a bit cooler weather, then visiting Okinawa during the winter months is the right time for you. During winter, the temperature barely goes under 20C and the ocean is between 18-23C as well, which is easily manageable with a 5mm long wetsuit and maybe with a hooded vest. The only  two downsides of the winter months is the rain and the Norther winds. While a bit of rain is not an issue for divers, since we are going to be wet anyway, but the strong winds sometimes preventing the boats to go out. It doen't happen too often, but it's better to have a plan B as well.
There are many hotels, guest houses and apartments around the island, some can be found even on the remote islands of Kerama or Minna, but when talking about where to stay in Okinawa, the location is more important then for example in Tokyo.
Okinawa is a small island, only 106km long, but getting from Naha -which is the biggest city in the South- to the most Northern point Cape Hedo, can take up to 4 hours by car and even more with public transportation. The speed limit on the island is 50km/h at most areas and only 80km/h on the motorway.
If you prefer city life with bustling shopping streets like Kokusai Dori, restaurants and convenient stores at every corner and don't mind driving longer distances to get to the dive sites, then by all means Naha can be a great choice for you. But if a more relaxed, beach and resort style is what you are looking for, then Onna Village area can be a better option.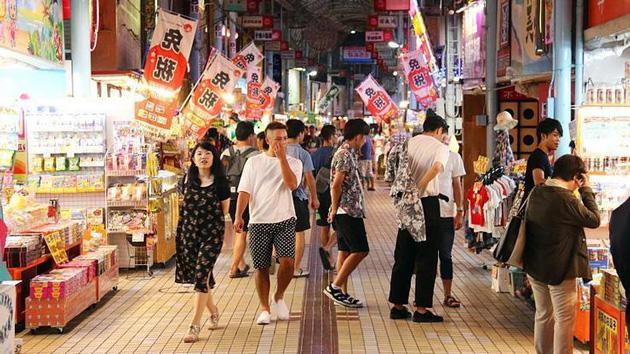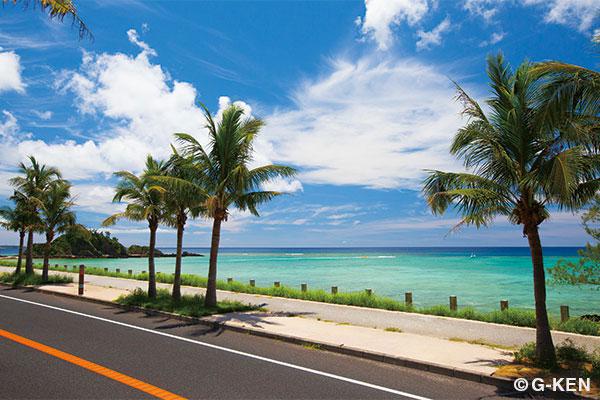 Getting around the island and to the diving spots
Diving in Okinawa is slightly different then in other countries in terms of boats. In most diving destinations around the world, the dive shops has their own boat, who then will take you to the different dive spots. In Okinawa the diving boats are mostly run by the association of the local fisherman and every dive spots has their own ports. This system is actually very efficient, since the boats are always used up to their capacity by the different dive shops and you can reach your desired dive sites within minutes on the sea.
The only issue, is that you have to get to the ports by a certain time. If you are planning to use the public transport, then most dive sites can be accessed by bus 120, as it runs all the way up North on the West coast, just make sure to plan ahead with your travel time .
For more informations, please visit the website of the local bus servicesOkinawa bus services
To rent a car in Okinawa, you will need an International Driving Permit, which can be obtained at your home country, or in some special cases at the Transportation Office in Naha.
Please consult your local government office well before your planned holiday to Japan, since some country's driving licence is not accepted!
While Okinawa is definetly not a "close by" holiday destination for the most of us, with the right planning, it can be a very unique and relaxing experience. Japan is famous for being one of the cleanest, safest and most organised countries in the world and when you combine all this on a tropical island, with white sandy beaches and clear blue ocean….hmm perfection.
So if you are already planning to visit the Tokyo Olympic games in 2020, we would highly recommend to include Okinawa in your travel itinerary after the games, to relax a bit after all the running around in the big city.