First of all - What is a coral farm?
Due to pollution, rising sea temperatures and ocean acidification, coral systems throughout the world's oceans are severely declining and in desperate need for help from humans. While the world leaders are trying to decide on how not to loose too much pocket money saving our Earth, some honest scientists and fisherman – like the ones here in Okinawa- came up with the idea of coral reproduction through fragmentation. In Okinawa the Onna Village Fisheries Cooperative started growing small coral farms or forrests if you like in 1998, which eventually became Yamada as we know it today.
There's a more in depth article of the coral farming in Okinawa on the website of the Okinawa Institute of Science and Technology here.
They explain how the reproduction happens and its affect on the surrounding naturally occurring coral systems and how the planted corals can interact and eventually reproduce together with their wild parts, creating  diversity in the reef and giving us a hope, that maybe one day we will be able to restore the natural beauty of our damaged oceans. Until then, we can all do our own part to make the world a better place by reducing our own footprint as much as possible.
Yamada is in Onna Village, about half way between the Moon Beach and the famous Blue Cave at Maeda Misaki. The dive site is basically a shallow sand bar close to the shore, with average depths of 4m or 12 feet and not much bigger than a football field. Due to its location the ocean is generally calm, creating the perfect conditions even for complete beginner divers to explore this area.
How to get to Onna Village
If using public transportation, then you can get to Onna by bus No 120 from Naha, or with the Liousine Bus. If driving, then just follow road 58 until you reach the village. Feel free con contact us for more travel information on Okinawa anytime at [email protected] or the following link.
So now you know what it is and how to get there, but how is the scuba diving at Yamada, Okinawa
The scuba diving at Yamada is amazing! Imagine a shallow dive site with white sand, clear blue oceans and colorful corals as far as you can see, not to mention the millions of fish pulsating around the corals and different underwater species like Cuttlefish, Octopus or even Mantis Shrimp are hiding  around the rocks. Did we mention that they also grow Giant Clams in a massive metal "basket" here? That's right, you can see about 15 giant clams all facing up and filtering the surrounding waters next of each other. And this is just one part of the entire dive site. If you explore a bit further then you can find small individual farms with 5 different species- out of the 6 living in Okinawa- of Anemone fish, turtle sleeping on the soft and cushy soft corals and massive Box Fish playing with baby Giant Travellys in the deeper blue waters. There's plenty to see. The video below shows the true beauty of this unknown dive site in Okinawa.
The good thing about diving at Yamada is that  it's very close to the shore and the port, so you don't have to sit on a boat for hours just to get there and the waters are calm and shallow, making it accessible to any level of scuba divers and can be visited even if you are a first time diver. We highly recommend to include diving at Yamada into your schedule when visiting Okinawa.
When can you dive at Yamada
The diving at Yamada is available all year around and there are 5 different starting times from 07:30 in the morning all the way up to 16:00, which makes it even easier to incorporate a dive here with your daily plans. For example we can meet at 09:30, set up our gear and go over the dive plan before heading out to our 5 minute boat ride, then after the dive we go back to the port to take a little break and change the tanks before our second dive and finish by 14:00 after 2 amazing dives. For the more adventurous divers we can also offer private boats and night dives as well.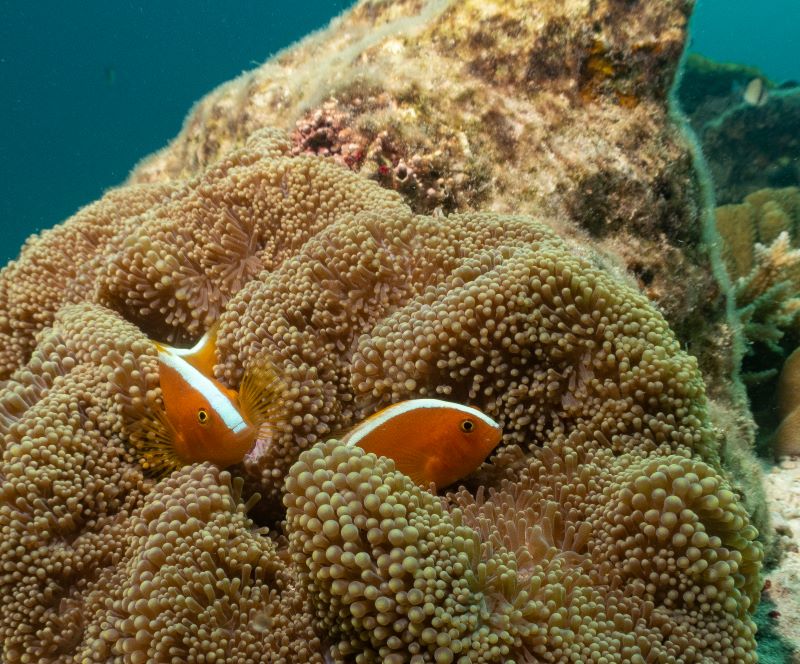 That's sounds awesome, where can I sign up
Glad you love the plan and the dive site! To join on our next underwater adventure at Yamada, you can send us an email  to [email protected] or fill out the contact form on our website. Of course you can also send us a message on any of the social media accounts Instagram or  Facebook.